We propose the following events:
On Thursday August 28th, we propose a Social Dinner which will be held at the "Villa Poschi", a 17th century villa situated at 10 km from Pisa, on the way to Lucca. The beautiful location at the foot of the mountains (Monti Pisani), and the typical Tuscan food, joint to the warm welcome, make this event an unforgettable souvenir.
You can visit Villa Poschi's web site here (information available only in Italian)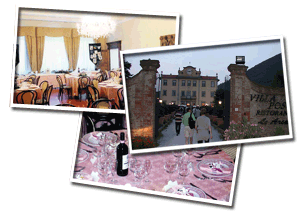 One Day Excursion
On Saturday September 1st, we propose the following excursion (for a minimum of 20 participants):
one day hiking along the Cinque Terre (also known as "the five villages" of Riomaggiore, Manarola, Corniglia, Vernazza and Monterosso), which represents one of the best preserved natural and semi-natural area of the Mediterranean. Large part of the Cinque Terre's tourist success is due to their paths and walks, which curve round the coast or reach the sanctuaries above each village, thus offering a breath-taking view. The Cinque Terre is now a National Park, and it has been defined as 'Humanity's World Heritage' by the Unesco.
Minimum equipment needed: anti-slippery shoes, long trousers to protect oneself from the bushes, water (according to the weather, a large straw hat or a sports jacket).
We will leave by train from Pisa Centrale Railway Station to La Spezia Centrale, and then from La Spezia Centrale to Riomaggiore. Once in Riomaggiore we have three alternative routes:
i) we can walk all the way through Monterosso, the farest village (about 7 hours walking) and then back to La Spezia by train;
ii) we can use the train from a village to another and then visit each village;
iii) a mixture of both i) and ii) is possible;
• Train Pisa / La Spezia return ticket is € 12,80 per person (seat reservation included);

• Train La Spezia / Riomaggiore (first village) is € 1,00 per person: from a village to another one is € 1,00 per person;
• Train La Spezia / Monterosso is € 1,15 per person;

• The Cinque Terre card (which allows the entrance to the National Park) is € 3,00 per person.
Tarifs liable to changes.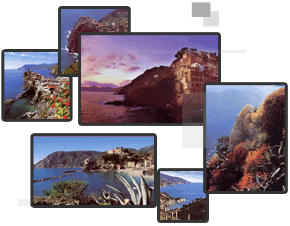 Please visit the following links to get more information about Cinque Terre:
Cinque Terre - Link 1

Cinque Terre - Link 2