September 2008
Streaming videos of the past lectures are available in the new section
August 2008
Visit the NEW photo gallery!!! Your pict may be online!
May 2008
Innovative Ideas Day
This year an award of 300,00€ will be assigned to the best innovative idea among those selected for the presentation at the school.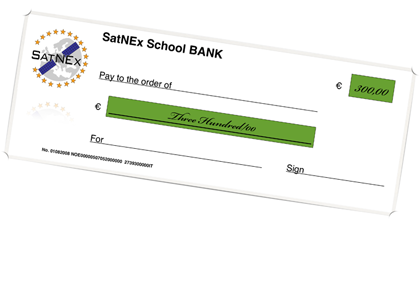 Registration to the SatNEx Summer School is mandatory for the acceptance of the submission!
The "Innovative Ideas" Presentation Form should be sent in electronic format to the School Secretariat Mrs Daniela Falconetti & to the School Organizer Dr. Erina Ferro.
June 01, 2008: deadline for receiving the submissions.
June 30, 2008: deadline for the notification of acceptance to present the idea at the school on Friday August 1, 2008.
All the received "innovative ideas" will be collected in a book and distributed as a part of the material of the school.
Visit the details about the Innovative Ideas Day in the Programme page.