Tuesday July 29, 2008
Lecturer:Dr. Maria Angeles Vazquez Castro
Universitat Autònoma de Barcelona (Spain)
e-mail: angeles.vazquez@uab.es

Title: Game Theory applied to Satellite Systems Design
Abstract
Satellite systems and networks are continuously increasing their complexity both in the space and in the terrestrial segment. Moreover, architectures are also evolving towards different hybridizations with terrestrial wireless netwkors. The latest advances related to adaptive physical layer have resulted in dynamic interactions among different layers and subsystems. It is therefore becoming difficult to analyze and predict performance, hampering the development of optimal satellite systems. Therefore, new design tools are necessary to tackle such new challenges and Game Theory is a good candidate.
Game Theory has already been successfully applied during to wired and wireless terrestrial systems. In particular, it has been applied for analysis and design of adaptive resource management, MAC strategies or forwarding policies for ad-hoc networks. Throughout the lecture, the main concepts of Game Theory will be introduced by using illustrative examples. The concepts will be then applied to the design of adaptive Satellite Systems for which two instructive examples have been carefully chosen.
Index of the arguments
1. Introduction to Game Theory
What is Game Theory? History
Why is Game Theory relevant to Satellite Systems Design?
Decision making and utility theory
Examples
2. Non-Cooperative Games and application to Satellite System Design
Strategic form game
Nash equilibrium
Equilibria in repeated games
Stackelberg and Cournout games
Application to Satellite System Design
3. Cooperative Games and application to Satellite System Design
Definition of cooperative game
Marginal contribution
The Core
The Shapley value
Application to Satellite System Design
4. Test
Lecturer's Short Bio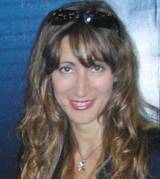 Dr. María Angeles Vázquez Castro received the Telecommunication Engineer degree (1994) and Ph.D. (cum laude, 1998) both from the Polytechnic University of Vigo (Spain). She is currently Associate Professor at the Universitat Autònoma de Barcelona (Spain). She has been a Research Fellow at the European Space Agency (2002-2004) and a visiting researcher at the University of Southern California (2000). She leads a research group on wireless communications that belongs to the European Network of Excellence on Satellite Communications (SatNEx). She has lead and participated in several national and international research projects and has co-authorised a number of chapter books, journal papers and peer reviewed conference papers, 2 of them were awarded as Best Papers. She holds one patent of a cross-layer packet scheduler and actively contributes to standardization bodies such as ITU, DVB and ETSI. Her current areas of interest are related to wireless system design for multimedia communications, with particular interest in satellite communications. Specifically, her current research topics are cross-layer design for packet-level coding, adaptive resource allocation with delay constraints and collaborative communications using Game Theory.